Thai-Style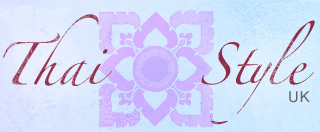 Private Thai Lessons
Find a local Thai teacher

Frome Thai Language Teacher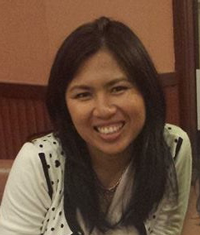 Name: Dtan
Location: Somerset, Frome, BA11
Availability: After school time on weekdays, best after 8pm, or the weekends could be also organised.
Where do I teach?: I teach most of my lessons in a local cafe, library or at my clients house or workplace. I have a car and I can drive to students. I may charge a small fee to cover travel costs, please enquire for more information.
Hometown: Nakhon Si Thammarat, Thailand
About Me: I am 34 years old, married with 2 sons. I graduated from Thammasat University in Bangkok in 2003 and spent over 10 years working in the hotels, resorts and also teaching English to Thais and teaching Thai to westerners.
I am a good Thai teacher because I have a lot of experience working with westerners in the tourist industry and socially (I have many European and American friends). I have been teaching Thai to both holiday makers and professionals. I have a very good understanding of the difficulties westerners have with learning Thai.
I moved to live in the UK in 2010, after our 1st son was 2 years old, and started a part-time job as the interpreter.
While taking maternity time off after having our 2nd son I have undertaken private interpreting & translation work, running English language lessons for local Thai residents and undertaken private translation work, for companies and individuals.
Language skills: Fluent in both Thai and English
. . .
Can't find a local teacher? Check our up-to-date Teacher Location Map. If we have a pin in your local area, we can arrange for a Thai teacher. Not every teacher we support has a profile page on our website so please check the map for coverage. 
. . .
Learning Options & Prices
Different options are available to suit your learning goals. Our packages provide you with structured learning materials and a syllabus that our trained teachers adapt to suit you, your level and aims.
Our materials include worksheets, audio, video, quizzes and much more and ensure you have everything you need to learn Thai effectively during self study and/or in classes with a local/skype teacher.
Speak Everyday Thai

Materials & Registration
THB ฿3,900
Private Tuition
face to face / online
GBP £12 ph
Read & Write Thai Script

Materials & Registration
THB ฿3,900
Private Tuition
face to face / online
GBP £12 ph
Speak, Read & Write Thai

Materials & Registration
THB ฿6,800
Private Tuition
face to face / online
GBP £12 ph
Getting Started
Simply register online to get lifetime access to all our trained Thai teachers, learning materials and support services.
One-off Registration – What Do You Get?
Worksheets, Audio, Video, Quizzes, Flash Cards & Much More!

Arrange Flexible Private Classes At A Time To Suit You

Get Unlimited Access to Updates & Learner Support Services
Lifetime Access To Over 1000+ Trained Thai Teachers

Teachers Come To Teach At Your Home / Office / Local Area

Learn Face to Face OR Online / Change Teacher Anytime
Our Team & Locations
We support over 1000 Thai teachers in locations across Thailand, UK, USA, Australia & Singapore. You can learn face to face and/or online.
After registration you get lifetime access to all our teachers who are trained to teach Thai using our renowned teaching materials and methods. Therefore you can easily start learning with one teacher and continue consistent classes in another location with a different teacher.
Need help finding a local teacher?
If you have searched our website but cannot find a local teacher, we're here to help….
Questions?
Why Are We Different?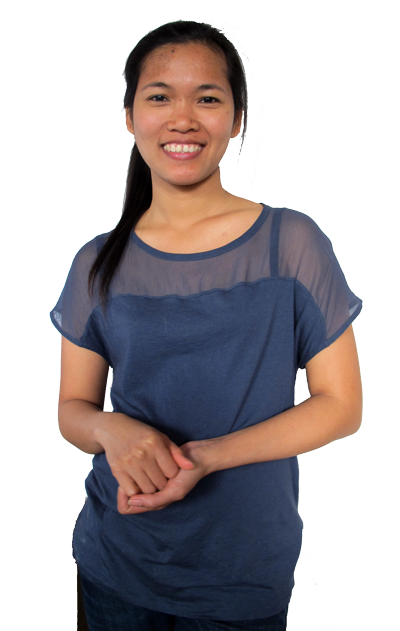 Sa-Wud-Dee Ka, I'm Kruu Jiab, the head teacher here at Thai Style Language.
We specialise in private Thai classes and support a huge team of local Thai teachers who use modern learning materials and teaching methods to support your Thai language learning experience.
We are dedicated to teaching Thai and provide a well thought through system to support you for as long as it takes you to learn. We're here to help so if  you have any questions please contact us anytime.
We hope you'd like to start learning with us very soon!
"We Don't Teach Phrases. 
We Develop Fluency

"

Local Freelance Teachers : Private tuition with a native Thai teacher is without any doubt the most effective way to learn Thai. This is why we have trained a HUGE team of Thai language teachers to support you, answer your questions, provide feedback and ensure you learn Thai correctly. After registration with us we set you up with a local teacher and provide access to our renowned learning materials. You can then arrange lessons and pay your teacher directly (we do not take any commission out of tuition fees). Our flexible system allows you to learn for as long as you need on a pay-as-you go basis so you can start / stop / start anytime and arrange classes at a time and location to suit you. Our system ensures you get the support you need to learn Thai without wasting any time or money.

Flexible & Affordable Private Classes : Our system is cheaper than other Thai language schools because we do not take any commission out of your tuition fees. After registration with us, you pay teachers directly. With lifetime access to our team of teachers you can change teacher / location anytime, find a teacher to suit your location / schedule preference and start / stop anytime, only paying for the classes you attend. Flexible is an understatement! 

Renowned Learning Materials : A structured learning method with detailed explainations will leave no question unanswered. When we started Thai Style Language in 2008 there were very few quality learning resources available for Thai language, so we developed our materials from scratch. Our learning materials are renowned for being informative, systematic and very easy to follow, allowing you to develop an understanding of Thai language and Thai people.

Lifetime Learner Support : Because every learner is different, we are here to support you for as long as it takes you to learn Thai. The one-off registration provides lifetime access to the learning materials, updates, teachers and support services. Learn at a pace to suit you and get the support you need when you need it.

Realistic Learning : After years of development we are realistic in our approach to teaching Thai. We do not give false or unrealistic expectations. The average learner cannot master Thai script or conversation in 2 weeks as many other schools or courses claim. It may be possible, but realistically it takes time, effort, a solid method and support. Our approach has been developed to provide you with the resources you need to make learning as easy as possible. Our solution is flexible and informative and it works…