Kids Learn Thai UK
Private Thai language tuition with a local Thai teacher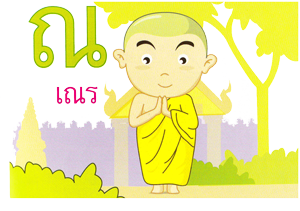 Our fun Thai lessons for kids can focus on different language skills to suit different aims and ages. Children from 3 years old can learn speaking, reading and writing as well as Thai culture, arts, craft and history.
Find your local Thai teacher : Click Here
We provide lots of intuitive age related learning materials along with a native Thai teacher to help your children learn step by step in a safe and comfortable environment. Private tuition will need to be attended with a parent or guardian present and most teachers are able to travel to you for classes.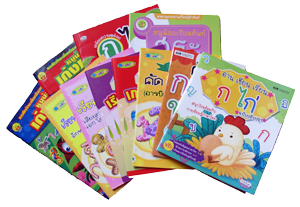 ✓

Ages 3 to 10 years old


✓

Fun and intuitive learning materials


✓

Native Thai teachers


✓

Private tuition and group lessons

What do you get? We have a huge range of learning materials suitable for all ages and abilities. We will provide you with the learning materials and your teacher provides the tuition.

Learning Materials: The workbooks will suit your child's age, gender, ability and progressivly build up knowledge with fun games and creativity. We provide a maximum of 10 books focusing on different subjects. We will send 2-3 books to start and your teacher will advise on the progress and direction of the tuition. We then send further materials to suit each child as they progress through their learning experience.
How much does it cost?
We charge a one-off registration fee that includes children's workbooks and access to our team of teachers. After you register your teachers contact information will be sent to you via email within 5 working days. The workbooks will be sent to your teacher. You can then arrange tuition and pay your teacher directly for their private tuition plus any travel expenses.
Registration Fee :
- 1 child: £80
- 2 children: £69.50 per child
- 3 children: £59.66 per child
- 4 children: £52.50 per child
Tuition Fee :
- 1 child: £12 per hour (private tuition)
- 2 – 4 children: £20 per hour (small group class)

Getting Started : Register below or contact us to discuss the options and your child's requirements.