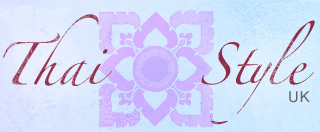 Private Thai Tuition
Learn Thai with a local Thai teacher

Battersea Thai Language Teacher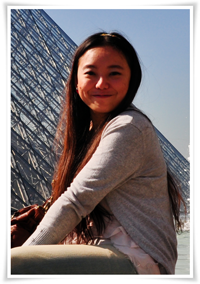 Name: Mink
Location: Battersea, Greater London, SW11
Availability: Weekdays after 5 pm or before with advance notice/arrangement. All day before 5 pm on weekends.
Where do I teach?: I teach most of my lessons in a local cafe, library or at my clients house or workplace. I may charge a small fee to cover travel costs, please enquire for more information.
Hometown: Bangkok, Thailand
About Me: I enjoy facing new challenges, socialising and meeting new people. I believed that the differences of culture fulfill your knowledge and to see the wide size of world in which interesting and need to be discovered. I love traveling, cooking (love spicy food), enjoy the moment (even if doing nothing sitting in the park under the sun shinning with my favorite book is fascinated me.
Experience and Education: Understanding and patience are the most important qualities to be a teacher and it all comes full package with me. Learning language is not the thing you will succeed by theory but practice and using it regularly makes it successful. Let's try together

March 2010 – January 2012: Work skills & Work Experience-Study and Work Programme Leading to a Business and Technology Course (BTEC) Qualification at Level 3 of NQF awarded by Edexcel and British Council
Crest School of English (Edgware, England)
March 2009 – March 2010: Professional English Programme combined with Work Experience Leading Towards NCFE Level 2 Certificate in Employment Skills (CEFR B2) by British Council
London Meridian College (London, England)
June 1999 – March 2003: Bachelor degree in Faculty of Business Administration Majoring in Business English
Rajamangala Institute of Technology, Borpitpimuk Mahamek Campus (Bangkok, Thailand)
Language skills: Fluent in both Thai and English
'Private Thai language tuition with a local Thai teacher'
Learn on your Terms: Choose your preferred teacher, make up your own schedule and learn for as long as you need at a time and place to suit you.
Trained Teachers: We train bilingual teachers to adapt learning materials and teaching methods to suit your learning style and goals.
What do you want to learn? There is no 'one size fits all' method to learn any language. Every learner starts at a different level, progresses at a different speed and has different aims however it is important to have some form of structure to your learning. We have developed different course options for different learners to ensure you receive everything you need to learn effectively with any Thai Style teacher.
Getting Started : Follow the 3 steps below to start learning Thai with your local teacher;
Step 1
Find a Teacher Private tuition with a trained local Thai teacher. Learn for as long as you need at a time and place to suit you for only £12 per hour.
Step 2
Courses & Prices What do you want to learn? Starting from £39 get access to structured written, audio and self study learning materials.
Step 3
Sign up today and get access to learning materials, contact your local teacher to arrange a free trial lesson and start learning Thai.
Move to Thailand: Start learning in the UK and continue learning the same course with a Thai Style teacher in Thailand; Read More
"If you follow our steps to learn with a native speaker we expect most students will achieve their goal in learning Thai without wasting any time"