Thai Massage Brighton & Hove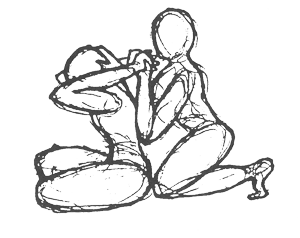 Practitioner: Chumnan
Location: Brighton and Hove, East Sussex
Availability: 7 days per week, subject to availability. I meet most of my clients at their home or maybe on a sunny day we will head to the beach. I may also be able to arrange for regular clients to visit me in Kemp Town.
Qualifications: I studied Thai massage at the famous Wat Pho Temple in Bangkok, Thailand, in 1998. I completed two courses, one on traditional Thai massage and one on Massage Therapy.
Experience: Since moving to Brighton in 1999, I have been practicing my Thai massage skills with family, friends and incorporating head massage with my full time hairdressing career. My clients obtain a unique experience utilising Thai head massage during their hairdressing appointments. I love working with people in many different areas, from caring, beauty therapy and massage. I like to show people about traditional Thai massage and teach them the benefits it can bring.
'If you are looking for relaxation and a good practise to relieve stress and muscular pain. I can help to relieve many physical problems such as tense shoulders and neck stiffness.'
Massage Options: Full Body Massage, Head Massage, Shoulder & Back Massage & Foot Massage.
Prices: £30 for one hour, £50 for two hours.
Special Offer: For the launch of Thai Style's new website I am offering a one hour taster for £20.

Contact Chumnan
Bookings & Enquiries - Please book one week in advance. Complete the form below to contact Chumnan. He will receive an email with your enquiry and reply to you as soon as possible. Alternatively you can call him directly on 07971 889 123. We hope you enjoy your traditional Thai massage!