Thai-Style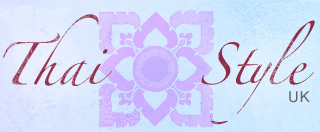 Friends
Our Friends across the globe.

Atma Seva
Northern Thailand & Bhutan cultural tours, volunteer options, and community work

Samui Paradise Properties
The place to stay in Samui. Villas run by British owners.

Thai Buddhist Temple in Wimbledon, South London…

Get a Takraw, get the skills and get in touch!

Thai Community website based in London UK

Royal Thai Embassy London
Visa, Thai Passport, Registration, Legalisation, Elections and lots more!

Taste Of Thai
Contact details for Thai Consulates in the UK plus some useful Thai links

Jeni Dodson
Getting Married? Get some red carpet treatment on your special day!

Very Thai
A great place to find Thai services across the UK

Women Learn Thai
Great site and resource regularly updated, take a look…


If we are not working, you may find us here. We just love climbing!

iamkohchang

a guide for independent travellers to Koh Chang…

tbgd

Thom Bennett is a genius. He designed this site… nuff said.