Thai Translations Service UK
Certified Translations
By UK CIOL Certified Member
Thai > English   /   English > Thai
An experienced and reliable Thai translation service based in the UK. Over 12 years experience as a dedicated Thai linguist. Our certified translations are accepted by the British authorities and courts for all official purposes in the United Kingdom.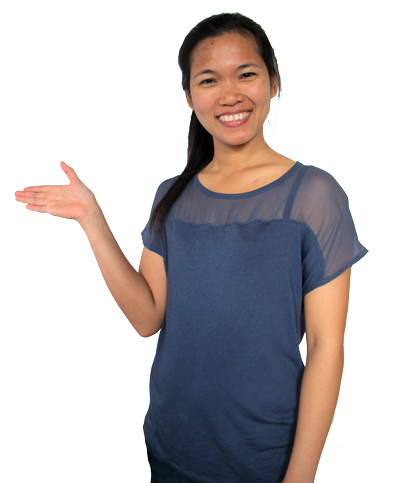 Certified Certificates from £35 

(Marriage, Divorce, Birth, Name, Death, etc.)

General documents, letters, emails, tattoos

Legal, Business, Technical, Scientific, Medical, Software, Websites

Fast 24 hour service available

All translations are proof read by both a native Thai and English speaker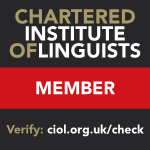 Certified Certificates : Accepted by UK authorities for visas and legal services, can be ordered online below. Orders can be completed within 24 hours or 7 days and a soft copy sent to you via email to check before a certified copy is sent by first class Royal Mail or Next Day Guarantee 1 PM.
All Other Translations : Please complete the form below and provide as much information as possible for a fast and competitive quote.
About Us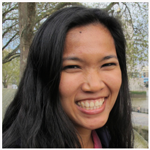 With a full range of dedicated Thai language services including translation, interpreting, language and culture training as well as proof reading and a bespoke support service we pride ourselves in providing the best customer experience, delivering results on time, quality and value for money. Translation and interpreting needs not only high level in language knowledge but also a lot of experience and in-depth knowledge in different sciences. We have built a network of professional Thai language teachers and translators. Our team provides a huge range of experience and specialist knowledge such as legal, medical, business, marketing, tourism, technical, etc. therefore we can translate complicated subject professionally and we can also translate short text for tattoo.
Our head translator, Avarin Lane, AKA Kruu Jiab, is a dedicated Thai/English linguist with two bachelor degrees; 1st degree major in English and minor in Mass Communication and 2nd degree major in Thai and minor in Linguistics and with over 15 years experience in language service business; developing leading Thai language courses (Check out our Thai language courses HERE) and work experience with translation agencies, localisation companies, translating websites, research projects, translating technical documents certificates and more. Kruu Jiab has been translating between Thai and English since 2005 in which time she has completed thousands of translations for individuals, companies, language service providers and government organisations.
Enquiries : If you have any questions please complete the form above or email us on [email protected] or call (+44)02032895550 and we will get back to you as soon as possible.
Further Information
How much does a translation cost?

Certificates: Most standard certificates that are issued by the Thai or British governments, for example, marriage, birth, name change, death certificates etc. can be translated within 7 working days from £35. We also offer a fast 24 hour service (Monday to Friday) from £50. (In rare cases we may need to charge more if the certificate is non-standard or contains more content than normal. In this case we will inform you before starting the translation). Refunds for certificate orders are not permitted.

Other Translations: The complexity and requirements for every translation will vary. Therefore, to provide an accurate and competitive quote we need to consider and assess each assignment individually. The subject, deadline, size and frequency of your translation will effect the price so please provide as many details as possible, including the document/text you require translating, using the form above and we will get back to you as soon as possible with a quote.

Are your translations certified?

Yes, I provide certified translations accepted by UK authorities for visa applications or legal requirements. A certified translation is signed by the translator to certify that the translation is true and accurate to the best of the translator's knowledge. Unless otherwise stated, this level of certification is normally sufficient for usage with courts, solicitors, non-official purposes, etc.

As a member of the Chartered Institute of Linguists (Member Number – MCIL 51425) my certified translations are accepted for visas and other applications for use with UK authorities. If you need to use your translation with a Non-UK government agency, read below about Legalised Translations…

What is a Legalised Translation?

A Legalised Translation is the highest level of certification. The Thai government (Thai Embassy in London) do not complete translations. They simply check translations against the original legal Thai document and stamp the translation to confirm that it is authentic and translated into English accurately. This legalisation process gives the translated document the same powers as the original. Sometimes, legalisation is required when you want to use a translation for an official purpose. For example, applying for a Schengen Visa.

Two Levels of Certification - How does it work?

There are two levels of certification. In order to use official Thai documents/certificates for an official purpose with a foreign government, you need to complete the two part certification process as follows; 1. Order a Certified Translation. This is the translation service we provide and you can easily submit your document using the form above. 2. A Royal Thai Embassy or Royal Thai Consular can legalise our certified translation. Read more about where/how you can get your translation legalised below.

Do I need my document legalised?

In many cases, such as a Schengen visa application, the translation of your certificate/official document will need to be legalised by a Thai authority to prove and certify that the translation is authentic and translated accurately from the Original Certificate/Document.

When making an application for a visa or similar, you will be asked to provide a certified translation. However, these applications do not always make it clear the level of certification required so it can be a confusing process trying to confirm what level of certification you need.

To make it easy, we suggest if you are using the translation for an official purpose, with a government authority for example, you should get your document legalised. If you are using your document for other purposes (courts, solicitors etc.), certification by our translator should be sufficient unless otherwise stated. We suggest you to get your certificates legalised to be on the safe side as the last thing you want is a refusal for a visa because of a missing process. If legalisation is not required this time, there may be another time in the future when legalisation is required and you will be ready and prepared. Please note, this advise may not always be correct as applications and processes are constantly changing.

Where/How can I get my document legalised?

After we have translated your document the translation can be legalised by the Royal Thai Embassy in London. Please find more information about the legalisation process below;

(Note, this information is copied from the Thai Embassy Website and may be subject to change without notice. Please ensure you contact the Thai Embassy or refer to their website for all up to date information. We will not be held responsible or any errors or updates to this information. It is only provided here for your information)

Thai > English Legalisation of documents issued by the Thai Government;

Required documents; (Explanation in Thai click Here)

1.     Legalisation Application Form + 1 copy

2.     Original Passport + 1 copy

3.     Certified Translation of the Thai Document + 1 copy (this is the service we provide)

4.     Original Thai Document + 1 copy

5.     A fee of £10.00 GBP per document

Please Note

You can apply in person at the embassy, open time 9:00 – 12:00 hours. Do not need to book in advance.

*Postal service may be considered on a case-by-case basis with the postal return service organised by the applicants at their own responsibility.

    English > Thai Legalisation of documents issued by the UK Government;

Required documents;

1.    The Original English Document(s) which have been legalised / certified by the FCO (UK)

2.   Certified Translation of the English Document (this is the service we provide)

3.    A copy of every page including the apostille page from FCO (UK)

4.    Legalisation Application Form and a copy of applicant's passport for reference (** Non-Thai can omit this requirement)

5.    A fee of 10.00 GBP per document is required in cash or postal order payable to the Royal Thai Embassy, London. Documents will be ready to collect after 2 working days (up to 10 documents/2-3 working days, more than 10 documents/4-5 working days).

Important Notes: English documents (Marriage, Birth, Death Certificates etc) must be prior-certified by the Foreign Commonwealth Office (FCO) before you submit the documents to the Thai Embassy for legalisation.

Once you have all the above documents, you can apply in person at the Thai embassy; open times 9:00 – 12:00 hours. You do not need to book in advance. A postal service may be considered on a case-by-case basis with the postal return service organised by the applicants at their own responsibility.     English > Thai Legalisation of documents issued in Ireland: Documents must be prior-certified by the Department of Foreign Affairs (Ireland), 80 St Stephen's Green, Dublin 2, Tel. 00-353-14780822. Required documents; 1.    The original document(s) to be legalised, certified by DFA (Ireland) 2.   Certified Translation of the English Document (this is the service we provide) 3.    A copy of every page 4.    Legalisation Application Form and a copy of applicant's passport for reference (** Non-Thai can omit this requirement) 5.    A fee of 10.00 GBP per document is required in cash or postal order payable to the Royal Thai Embassy, London.

You can apply in person at the embassy, open time 9:00 – 12:00 hours. Do not need to book in advance.

Applicants residing in Ireland wishing to apply for legalisation by post, should enclose a self-addressed envelope and bank draft payable to the Royal Thai Embassy, London for the fee of 10.00 GBP per document. For special delivery, please enclose an additional bank draft payable to the Royal Thai Embassy, London for 8.00 GBP if documents weigh less than 500 grams and 10.00 GBP if documents weigh over 500 grams.

More information, please contact Royal Thai Embassy Here