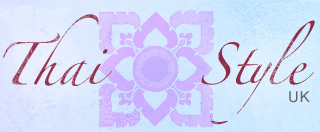 Private Thai Tuition
Learn Thai with a local Thai teacher

Brixton Thai Language Teacher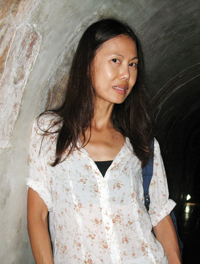 Name: Kekai
Location: Brixton, London, SW2
Availability: Mondays and Fridays from 9am to 3pm and Tuesdays from 10 am to 6pm
Where do I teach?: I teach most of my lessons at home, in a local cafe, library or at my clients house or workplace. I may charge a small fee to cover travel costs, please enquire for more information.
Hometown: Bangkok, Thailand
About Me: I am currently working as a freelance illustrator & Martial Arts teaching assistant. In Thailand I was working as a Film Script tranlator and interpreter, teaching Art and Drama. I am able to speak and write French, Thai and English.
Experience and Education: In Thailand after I graduated From Phayathai High School, I took a short course in Fashion design and Art. I then obtained a grant to study in Paris where I studied French literature, Art and Film. In London I took an English course at Morley College and have gained a certificate from Cambrige University ESOL L2.
I have taught my eleven year old half English daughter to speak Thai fluently and am currently teaching her to write and read Thai. I Also taught Drama in French School BKK.
I would be a good Thai teacher for you as I understand people who are willing to learn a new language and because I succeeded myself in learning two new languages. I understand the good methods of teaching and am aware how a good teacher acts.
Language skills: Fluent in Thai, French and English
'Private Thai language tuition with a local Thai teacher'
Learn on your Terms: Choose your preferred teacher, make up your own schedule and learn for as long as you need at a time and place to suit you.
Trained Teachers: We train bilingual teachers to adapt learning materials and teaching methods to suit your learning style and goals.
What do you want to learn? There is no 'one size fits all' method to learn any language. Every learner starts at a different level, progresses at a different speed and has different aims however it is important to have some form of structure to your learning. We have developed different course options for different learners to ensure you receive everything you need to learn effectively with any Thai Style teacher.
Getting Started : Follow the 3 steps below to start learning Thai with your local teacher;
Step 1
Find a Teacher Private tuition with a trained local Thai teacher. Learn for as long as you need at a time and place to suit you for only £12 per hour.
Step 2
Courses & Prices What do you want to learn? Starting from £39 get access to structured written, audio and self study learning materials.
Step 3
Sign up today and get access to learning materials, contact your local teacher to arrange a free trial lesson and start learning Thai.
Move to Thailand: Start learning in the UK and continue learning the same course with a Thai Style teacher in Thailand; Read More
"If you follow our steps to learn with a native speaker we expect most students will achieve their goal in learning Thai without wasting any time"