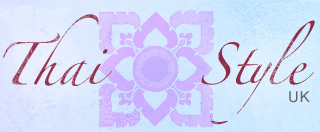 Private Thai Tuition
Learn Thai with a local Thai teacher

Slough Thai Language Teacher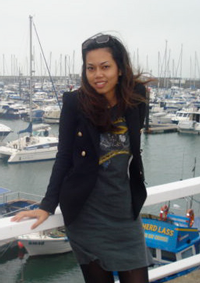 Name: Luknarm
Location: Slough, Berkshire SL1
Availability: All day Saturdays through to Tuesdays subject to availability.
Where do I teach?: I teach most of my lessons in a local cafe or library. I may charge a small fee to cover travel costs, please enquire for more information.
Hometown: Bangkok
About Me: I am interested in learning, teaching, cooking, traveling, music, history and ancient stuff. I am friendly and love to eat and cook Thai Food. I love knowing new people and culture.
Experience and Education: I have been working in the tourism industry most of my career life such as travel agent, sales for scuba diving school and a little bit freelance web designer before I moved to England. I use to deal with a lot of people at work and most of my previous jobs required good hospitality and customer service skills.
I been helping friends and tourist a lot to learn how to speak and understand Thai and I found out that I very enjoy teaching them as much as I can. I love meeting new people and I am very interested in teaching Thai to everyone who wants to learn Thai from a Bangkoker.
Language skills: Fluent in both Thai and English
'Private Thai language tuition with a local Thai teacher'
Learn on your Terms: Choose your preferred teacher, make up your own schedule and learn for as long as you need at a time and place to suit you.
Trained Teachers: We train bilingual teachers to adapt learning materials and teaching methods to suit your learning style and goals.
What do you want to learn? There is no 'one size fits all' method to learn any language. Every learner starts at a different level, progresses at a different speed and has different aims however it is important to have some form of structure to your learning. We have developed different course options for different learners to ensure you receive everything you need to learn effectively with any Thai Style teacher.
Getting Started : Follow the 3 steps below to start learning Thai with your local teacher;
Step 1
Find a Teacher Private tuition with a trained local Thai teacher. Learn for as long as you need at a time and place to suit you for only £12 per hour.
Step 2
Courses & Prices What do you want to learn? Starting from £39 get access to structured written, audio and self study learning materials.
Step 3
Sign up today and get access to learning materials, contact your local teacher to arrange a free trial lesson and start learning Thai.
Move to Thailand: Start learning in the UK and continue learning the same course with a Thai Style teacher in Thailand; Read More
"If you follow our steps to learn with a native speaker we expect most students will achieve their goal in learning Thai without wasting any time"
One Review to "Slough, Berkshire, SL1"